E SPOTS: FLORAL PANTS
6:54 AM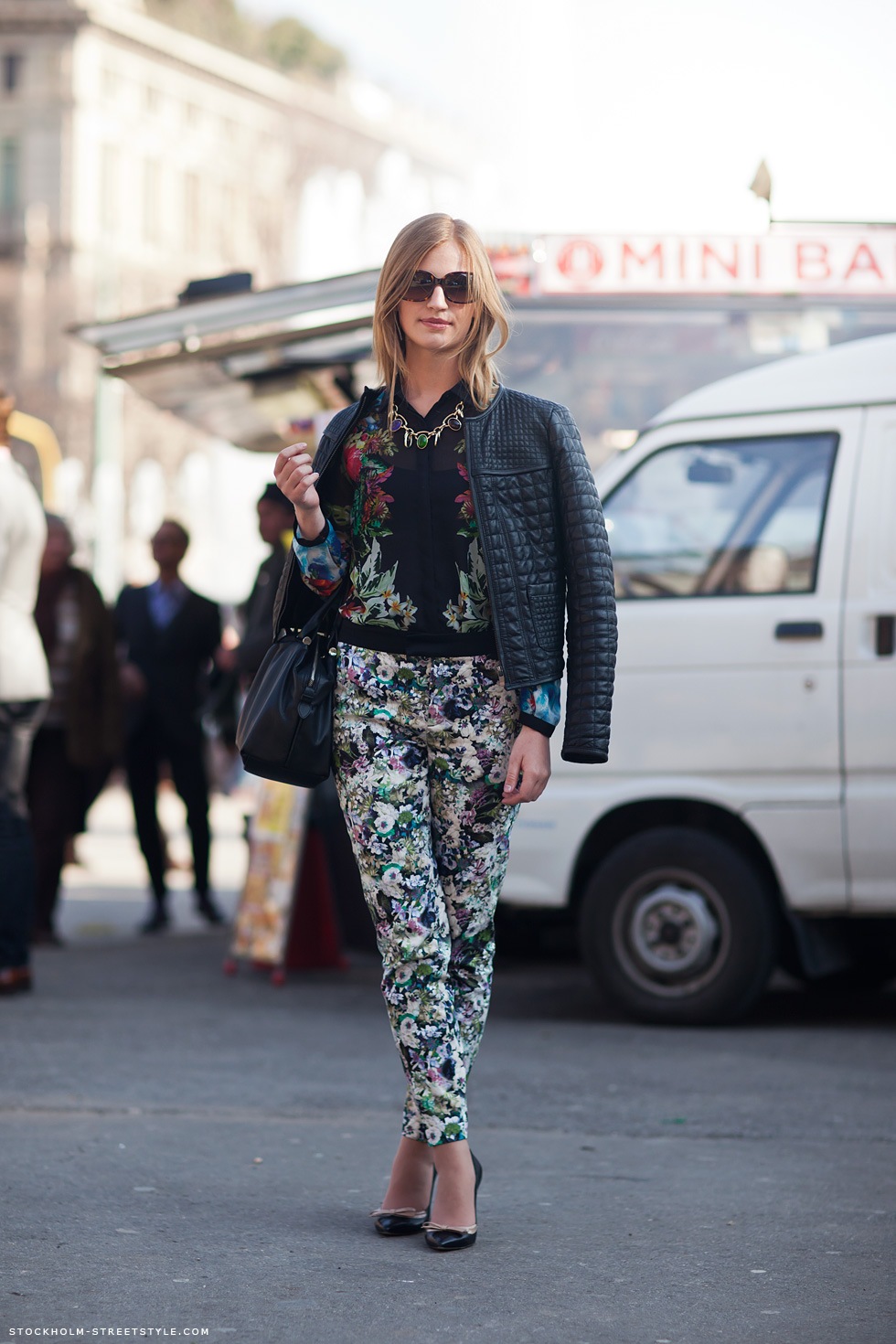 Zara floral Pants via Stockholm Streetstyle
Floral pants c/o Paige via LateAfternoon.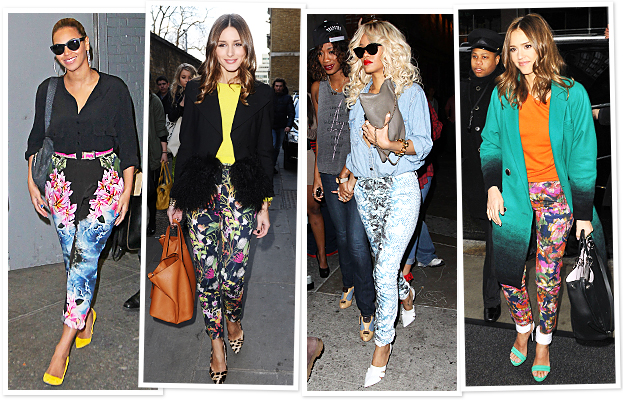 Celebrities love floral pants! Beyoncé worked a pair of flower-and-waterfall-print Stella McCartney pants teamed with a black blouse, while Olivia Palermo mixed patterns in floral Topshop trousers paired with leopard pumps. Rihanna took a pair of botanical Alexander Wang bottoms for a spin, and Jessica Alba piled on the brights in watercolor floral Erdem pants, an orange top, and a kelly green ombre coat.
Current/Elliot haystack floral, Citizens of Humantiy mandy, J Brand empress, H&M floral trousers, J Brand heaven.
I don't know about you guys, but I think this trend is sincerely cute! Not only do you look chic and trendy, it gives you whim of the feminine side. I've always loved anything floral. It may be one of my favorite prints of all time. I own one pair, and only used it once because mum told me I look like a country girl who's lost in the city. Well, in your face, mom! And all those girls who glared at me inside our campus for wearing one. Haha. Seriously though, its a never ending cycle because these pants were hot as pancakes way before I was born. I'm ready to give my pants another try.