Weekly Inspiration: Devon Aoki
10:02 PM
"It's difficult to see yourself up on screen without being a critic."
-Devon Aoki
Devon is my all-time model girl crush, that's why I picked her as my very first Weekly Inspiration. I'm not really a fan of Asian models- but there's something about her that I find so.. Mystical.
A figure of perfection. She got them sinister cat eyes. And little freckles on her complexion.
There is not one picture of her, with or without make-up, that I am not enchanted by her beauty. I'm not the only one who's stunned by her, because Kate Moss herself picked her and brought her to the world of fashion. Read more and see her background history.
Devon Edwenna Aoki (born August 10, 1982) is an American model and actress. Aoki was born in New York City, New York and grew up in California and London, attending high school at The American School in London. Her Japanese American father, Rocky Aoki, a former Olympic wrestler, was the founder and owner of the Benihana restaurant chain until his death on July 10, 2008. Her mother, Pamela Hilburger, is a jewelry designer of German and English heritage.
Her half-brother,
Steve Aoki,
is an American electro house musician, record producer and the founder of Dim Mak Records. He's also my inspiration! He rocked the crowd in Tomorrowland Festival last 2011. See video
here
! It'd be totally cool to have a brother just like him! <3
Aoki was discovered in New York at a
Rancid
concert she had gatecrashed. She started modeling when she was 13, the same year Aoki was introduced by her godmother to
Kate Moss
, who would later take the young Devon under her wing. Moss pushed for Aoki to be signed, and she was signed onto Storm Model Management at age 14. In 1998,
at the age of 16, Devon replaced
Naomi Campbell
as the face of
Versace
. An A-grade student at school, Devon chose not to go on to college, believing that working and traveling offered her a "broader and deeper education" than a degree.
Aoki has modeled for the fashion houses Lancôme, Chanel, and Versace. Aoki is 5 ft 5 in (1.65 m) — an almost unheard of height for runway models, who are usually at least 5 ft 8 in (1.73 m) height. Aoki has done ad campaigns for Chanel Ready to Wear, Chanel Couture by Karl Lagerfeld, Versace by Steven Meisel, YSL by Juergen Teller, Alessandro Del Aqua, Hugo Boss, Moschino, Ungaro, Fendi, Junko Shimada by Bettina Kimenda and Baby Phat by Kimora Lee Simmons.
Present:
Her hobbies include writing poetry, playing the drums and tending to her two pet snakes. As of January 2011, Aoki is engaged to James Bailey. She gave birth to their first child, Hunter, in June 2011.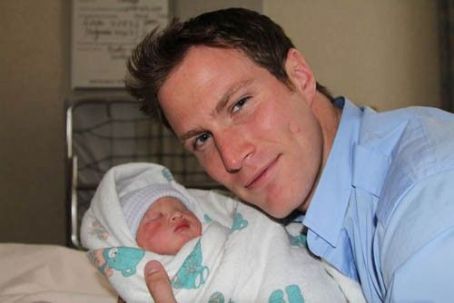 Baby Hunter! <3
Hope you enjoyed! Next week, Kate Moss!
Leave a comment, follow and feed my fishes below!
Have a good weekend! <3
P.S: My Weekly Inspiration does not only feature models.
Watch out for my 'Life Lately, According to Instagram Photos' and 'Mood Board'.
Info from Wikipedia, photos from Tumblr and Google.
(UPDATED POSTS APRIL 6, 2012)